Color Me Badd singer arrested after pushing bandmate on stage
The lead singer of 90s US band Color Me Badd has been arrested after pushing a band member to the floor during a live stage show.
Video footage of the altercation shows Bryan Abrams, 48, walking up to Mark Calderon, 47, and shoving him to the ground following his rendition of I Wanna Sex You Up.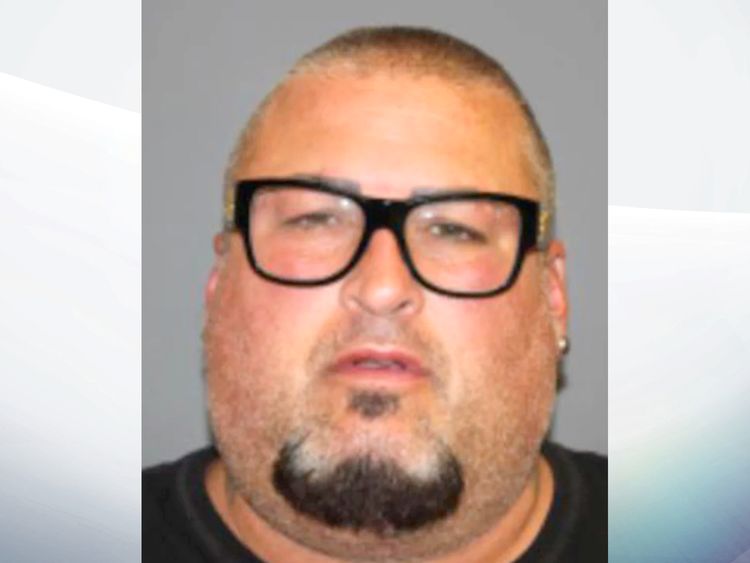 The performance at Del Lago Casino, New York, is part of the band's latest 17-date tour across America and Canada.
The song was one of the R&B group's biggest hits, reaching number one in the UK, US and New Zealand charts in 1991.
A Seneca County police report describes the push as "attempted assault in the third degree", and lists it as a "class B misdemeanour".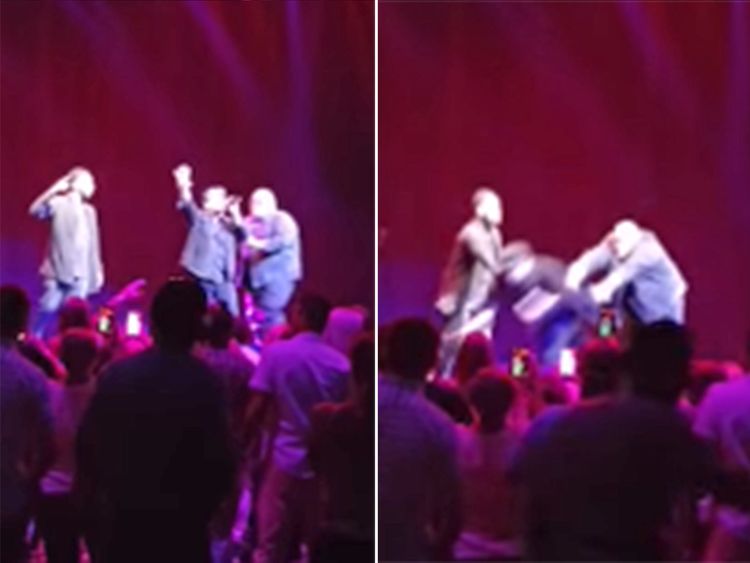 The report also says that Calderon alleges he fell into sound equipment when he was pushed to the ground.
Following the incident, Calderon was taken by ambulance to a local hospital, where he was treated for neck and back pain. He has since been discharged.
Calderon told Billboard that when he started the performance he thought Abrams was "intoxicated pretty heavy" and said his partner "flubbed the lyrics" of All 4 Love, the first song in their set.
[embedded content]
He said Abrams then left the stage, leaving him to perform alone until the end of the show – when he returned, ultimately ending the gig with the push.
Following the performance, Abrams was arrested and taken to Seneca County jail on a $2,000 (£1,520) bond.
He will appear in court later this month.
Abrams has yet to comment on the incident.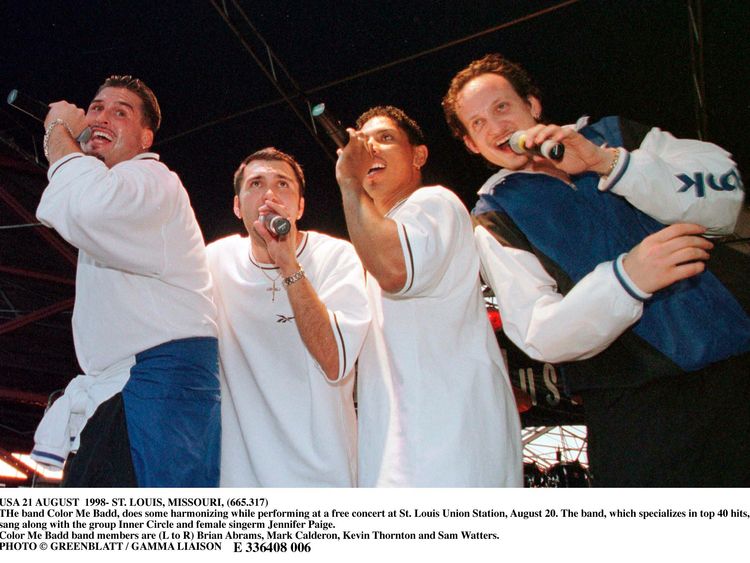 Originally a three-part close harmony group, the band broke-up in 1998 after several line-up changes.
Reuniting in 2010, the current band line-up is Abrams and Calderon working as a duo.
Calderon has said he is intending to perform at their next gig, which is scheduled to take place on Saturday at the Indiana Grand Casino in Shelbyville.
It is not known whether Abrams will also be performing.
Sky News has contacted Color Me Badd's management for comment.